Picture of the Month
December 2012
Here is this month's picture. We hope to update this feature with a fresh picture every month. Please email us your pictures to feature on this page. Ideally they should be of something special, a special location and your Y, an interesting close up shot of a lesser seen part of a Y that you think will be of help or interest to others, etc.
Please also send a couple of lines of text to go with the picture.

I can't quite kick the addiction so I still look at the website ! This month's Picture of the Month (July 2007)reminded me that I took the attached picture at the Yorkshire Air Museum. The plane is XL231, the last complete example of the Handley Page Victor, and is still in "ground operating condition". This means that it can still taxi but not fly.
Michael Nicholson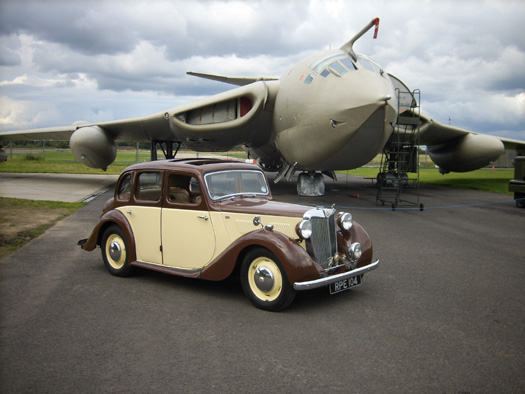 To view previous Pictures of the month, please click on the link below