Picture of the Month
April 2013
Here is this month's picture. We hope to update this feature with a fresh picture every month. Please email us your pictures to feature on this page. Ideally they should be of something special, a special location and your Y, an interesting close up shot of a lesser seen part of a Y that you think will be of help or interest to others, etc.
Please also send a couple of lines of text to go with the picture.

Back in 2009, Tony Bushell sent in this picture of Pete Chandler's Y 3750 as it neared completion of reassembly. Although Pete has long since completed the rebuild (See Y 3750) this is a great shot of where many of us have been!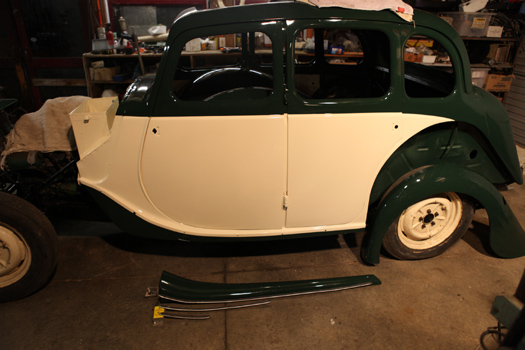 To view previous Pictures of the month, please click on the link below