Picture of the Month
November 2014
Here is this month's picture. We hope to update this feature with a fresh picture every month. Please email us your pictures to feature on this page. Ideally they should be of something special, a special location and your Y, an interesting close up shot of a lesser seen part of a Y that you think will be of help or interest to others, etc.
Please also send a couple of lines of text to go with the picture.

Found in a little place called Biloela (see if you can find it on Google Earth) - 1,200 km round trip in one long day with one driver !!! Car is/was Y 4514 - it will be wrecked I'm afraid - way too far gone, but still had lots of treasure inside !!! Bill Spall came along for the drive and to help load it. Many parts are now in Ys around the world.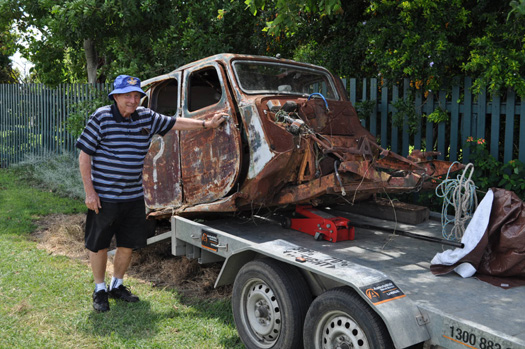 To view previous Pictures of the month, please click on the link below