Picture of the Month
March 2015
Here is this month's picture. We hope to update this feature with a fresh picture every month. Please email us your pictures to feature on this page. Ideally they should be of something special, a special location and your Y, an interesting close up shot of a lesser seen part of a Y that you think will be of help or interest to others, etc.
Please also send a couple of lines of text to go with the picture.

Attached are some old (late 1970s) photos I came across. The 5 Y-types were photographed in my front yard in Virginia Beach some years ago. Two of them may be mine, one was subsequently wrecked and scrapped, one may now belong to Ron Chiste, the other may be Y 0296.
Mike Ash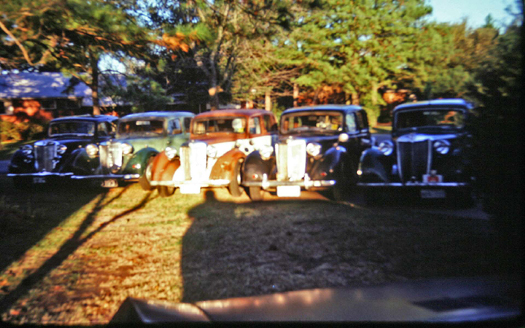 To view previous Pictures of the month, please click on the link below