Picture of the Month
May 2015
Here is this month's picture. We hope to update this feature with a fresh picture every month. Please email us your pictures to feature on this page. Ideally they should be of something special, a special location and your Y, an interesting close up shot of a lesser seen part of a Y that you think will be of help or interest to others, etc.
Please also send a couple of lines of text to go with the picture.

This was for a Concours d'Elegance competition (we took second) at the Nashua GOF (Gathering of the faithful) XLVII in 1989. By the way the couple with us are Hank and Charlotte Leur and it was Hank who arranged the purchase of my Y from old Blighty; it was very exciting to deal with the dockworkers to get it off the ship and home with no idea how to work windscreen wipers or run the car.
Kenneth Phillips - YB 1154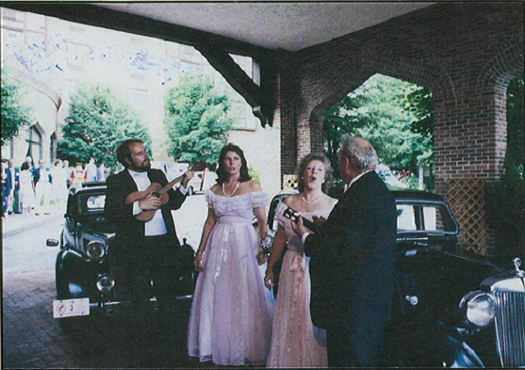 To view previous Pictures of the month, please click on the link below