Picture of the Month
March 2016
Here is this month's picture. We hope to update this feature with a fresh picture every month. Please email us your pictures to feature on this page. Ideally they should be of something special, a special location and your Y, an interesting close up shot of a lesser seen part of a Y that you think will be of help or interest to others, etc.
Please also send a couple of lines of text to go with the picture.

This photo appeared in the newsletter of the Isle of Wight Historic Vehicle Club last month. It was stated to be a YB coming off the chain ferry at St Mawes in Cornwall in 1950. It looks as if the registration is MML 254. I advised the editor that it could not be a YB and ended up writing an article on the Y Type for the next issue. The resolution of the photo is not good, but it is the best that I can get.
Michael Long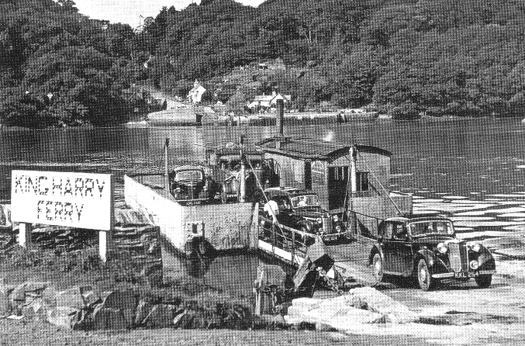 To view previous Pictures of the month, please click on the link below