Picture of the Month
June 2017
Here is this month's picture. We hope to update this feature with a fresh picture every month. Please email us your pictures to feature on this page. Ideally they should be of something special, a special location and your Y, an interesting close up shot of a lesser seen part of a Y that you think will be of help or interest to others, etc.
Please also send a couple of lines of text to go with the picture.

It shows a Eurofigther jet. And my title is "Sorry I do not have the right spares Sir". This picture was made during the "25 Graf Berge von Trips Gedächtnisfahrt" at the Nörvenich Airfield, a former airfield of the RAF and now the home of the Eurofighter of the Luftwaffe.
Karl Heinz Borchers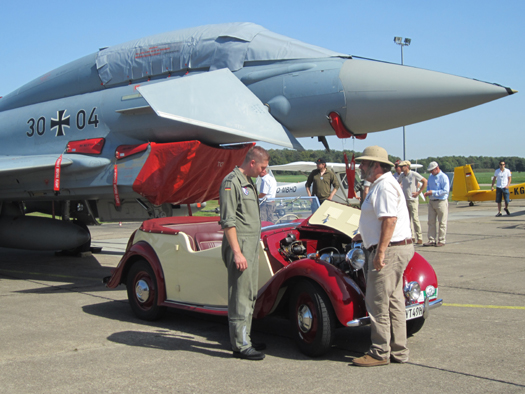 To view previous Pictures of the month, please click on the link below