Picture of the Month
October 2017
Here is this month's picture. We hope to update this feature with a fresh picture every month. Please email us your pictures to feature on this page. Ideally they should be of something special, a special location and your Y, an interesting close up shot of a lesser seen part of a Y that you think will be of help or interest to others, etc.
Please also send a couple of lines of text to go with the picture.

Here is Clara in New Zealand. The tree behind with the red flowers is a pohutukawa, the NZ Christmas tree, as they bloom in time for Christmas. They are coastal trees around the top half of the North Island and whole banks of them behind a blue sea bay under a clear blue sky look fantastic. This location is Kauri Point on the Tauranga Harbour with the shot taken on the road up from the bay.
Murray Grainger - former owner of Y 5100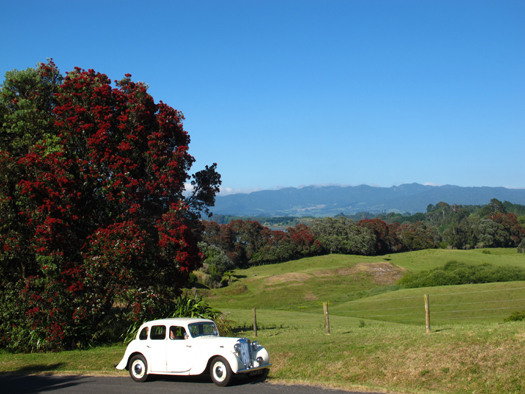 To view previous Pictures of the month, please click on the link below