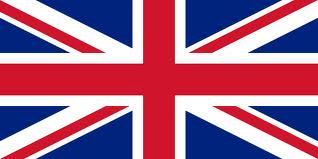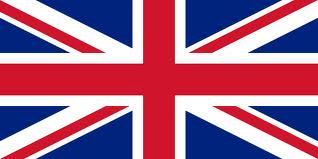 Classic Car Insurance
Is your Classic Car Insurance due for renewal? We have personally used Hagerty and can recommend them.
We have arranged a discount of up to 15% OFF for our members with Hagerty Insurance
About Us - who we are and why you should consider us
This partnership has come about as a result of our working relationship with John James' MG Totally T-Type 2 free publication. Hagerty International Ltd can arrange classic car insurance for UK residents but can also arrange transit cover for anyone heading to the UK to participate in a rally or tour. Please contact the Hagerty team direct — they are dedicated classic car enthusiasts who will be pleased to speak to you!
We would be pleased to receive any feedback from you in your dealings with Hagerty — here is an example from one of the Totally T-Type2 members:
Just renewed the TB insurance with Hagerty after my renewal with another leading Classic broker was racked up by over £100! Excellent deal and very pleasant people to deal with. Cheers!
Who are we?
Believe it or not, Hagerty is the largest classic car insurer in the world with MORE THAN 450,000 policy holders. Hagerty International Ltd started in the UK in 2006 but has the backing of not just Hagerty our parent company, but also Hiscox Insurance here in the UK.
We are thrilled to be working in partnership with the International MG Y Type Register — we welcome being involved with any group of classic enthusiasts. Paul has suggested it would be rather nice for us to include an item about some of the staff working at Hagerty so that when you call, you have an image in your mind of who you are speaking to — we are a relatively small team of just 16 and are working hard to raise our brand awareness without dropping our high standards of customer service. One of the reasons we are able to keep our premiums keenly priced, is down to the fact that we do not offer cover on modern or everyday use vehicles, nor do we offer household, life or pet insurance — all of which have contributed to an increase in premium for some of our competitors.
Here follows a short biography of just a few of our staff — selected in no particular order!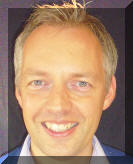 Charlie Patterson - Born and Schooled in Windsor, previously worked with modern Motor Manufacturers such as Rover Group, SAAB and Nissan and joined Hagerty in 2008 as a Valuations Underwriter. I have always had a passion for classic Cars in particular although additionally, I have an interest is Aircraft and Boats as well, I believe this stems from my family background, my father and older brother often had a restoration project at home, whether a 1960's moped or even vintage Tractor at one stage, it obviously rubbed off on me and now I have owned various classic Cars for the last 20 years. They can be such good investments if (and it's a BIG if) you buy the right car for the right money and keep it in tip top condition.
Charlie is our expert on vehicle valuations — and do remember, we provide agreed value from policy inception. We must have this backed up with photos and we re-evaluate every three years.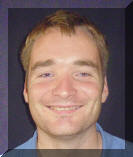 Ian Arthur — Originally from the Isle of Man, my interest of all things old and mechanical came from my late father at an early age, my interest quickly grew into classic cars and motorcycles. I am currently the custodian of: the family Morgan which was purchased new by my late grandfather and has been passed down the family since, and a 1962 Land rover which I learnt to drive in when I was 6. My never project is an early Range Rover which has been in various stages of rebuild for nearly a decade, every year I promise myself this will be the Range Rover year.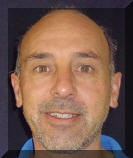 Phil Dunne - Born in a little mining Village in South Yorkshire, I moved to Silverstone in 1992 after working in Engineering at British Steel. I started working part time at Silverstone Circuit then full time at their Driving Centre as Front of House Manager for many years. Dealt with Formula 1 administration through to club events at various Circuits both here in the UK and Europe. Interested in classics as a very small boy with Grandfathers passion of Jaguars and racing in the 70's with my Uncle as a 7 year old pit crew!
Cars in the past have been varied from Mk1 Escorts to a late Alfa Romeo Spyder, Morris's to a Figaro! Have a 1971 Lotus Europa in need of TLC but I will wait on my big 50 present for that!. Spitfire in the pipelines!! Put simply I am a Petrol Head!
What you have to do now
To qualify for this offer you must be resident in the UK. At this time, this offer is not available to members living in the European Union or elsewhere in the world.
To qualify for this offer, please call us on
0844-824-1130
You MUST mention the International MG Y Type Register and be sure to quote the following promotional code: CCTTTT