MG Series 'Y' Parts
Manufacturing and Rebuilding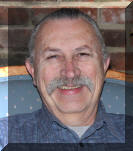 I got my TD in April 1963 and drove it for 17 years as my work car; I'm still driving it. I got my Y in September 1979 and drove it for about 5 years. I decided to restore the Y and while taking it apart discovered that the body had rusted away from all three attachment points on the frame and was only being held on by the front pillars. I have been slowly working on the car since then. It is a slow go with all the projects I get from other people. I've done over 95 ring and pinion changes for TD/TF differentials. In January 2011 I purchased the assets of the business Phil Marino had and added those items to what I was already doing.
All prices exclude shipping and are in $US.
Roland "Butch" Taras
1191 Eaton Ave.
Hemet, Ca. 92543
USA
Telephone +1 818-281-7333