Picture of the Month
March 2018
Here is this month's picture. We hope to update this feature with a fresh picture every month. Please email us your pictures to feature on this page. Ideally they should be of something special, a special location and your Y, an interesting close up shot of a lesser seen part of a Y that you think will be of help or interest to others, etc.
Please also send a couple of lines of text to go with the picture.

Attached a photo of three Y types, not unusual I suspect, but in West Wales a distinct rarity, as not many M.G. of any type migrated this far in the early days. Being a very rural area mainly tractors and A7's were the order of the day as transport. I have captioned the photo as "the Three Y's men of west Wales" Left to Right Tom Smith YB Brian Hough YB David Jones YA.Although all are in regular use they rarely meet as a group. Distance being the stumbling block.
David P Jones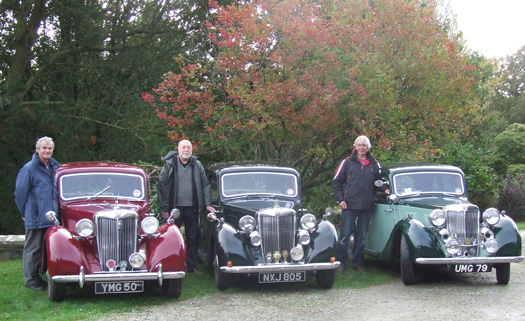 To view previous Pictures of the month, please click on the link below