Picture of the Month
August 2019
Here is this month's picture. We hope to update this feature with a fresh picture every month. Please email us your pictures to feature on this page. Ideally they should be of something special, a special location and your Y, an interesting close up shot of a lesser seen part of a Y that you think will be of help or interest to others, etc.
Please also send a couple of lines of text to go with the picture.

This photo was taken on 11 August 2016 at East Kirby Air Museum in Lincolnshire. It was set up by two brothers, on a WW2 bomber base, in memory of a third brother who didn't return from a bombing raid over Germany. We were lucky enough to be allowed to show our cars there and I couldn't resist moving the car to get this shot between the Lancaster doing taxy runs.
John Foster (Y4895)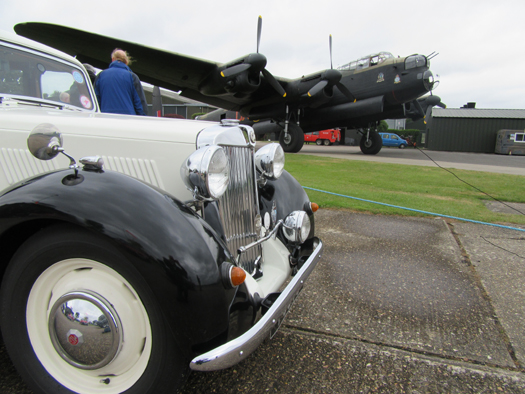 To view previous Pictures of the month, please click on the link below