Picture of the Month
May 2021
Here is this month's picture. We hope to update this feature with a fresh picture every month. Please email us your pictures to feature on this page. Ideally they should be of something special, a special location and your Y, an interesting close up shot of a lesser seen part of a Y that you think will be of help or interest to others, etc.
Please also send a couple of lines of text to go with the picture.

My wife and I were on a 3 month tour from Denmark to Iran in our MGY Y 5660 back in October 2018.
We have been one month in Iran and we are on our way back to Denmark crossing Turkey and further to Europe.
The picture is taken near Ararat Mountain in north-east Turkey near by Armenia and Iran.
Photo courtesy of Palle Maldrup.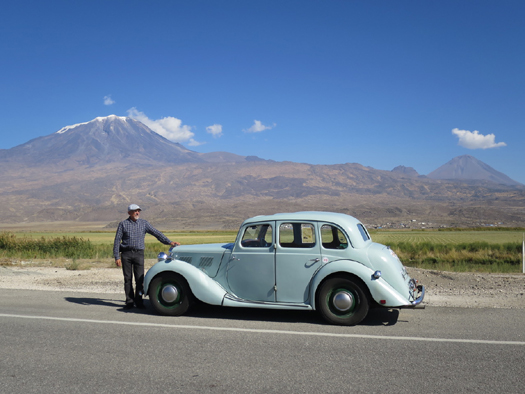 To view previous Pictures of the month, please click on the link below