Picture of the Month
September 2021
Here is this month's picture. We hope to update this feature with a fresh picture every month. Please email us your pictures to feature on this page. Ideally they should be of something special, a special location and your Y, an interesting close up shot of a lesser seen part of a Y that you think will be of help or interest to others, etc.
Please also send a couple of lines of text to go with the picture.

Anton Piller's YT 4220 before restoration. For the after restoration picture click here. This "ex donor" car took him 36 years to restore.
The car was initially exported to Kenya and brought back to Britain in 1957. It was driven by owners in Kent, Essex and London, before being discovered by a young Swiss trainee pilot sometimes at the end of the seventies. The car had been in a very bad condition after being parked in the open for two or three years, destination donor car. The young man had the engine restored and the brakes overhauled and somehow managed to roadworthy the vehicle. He even made it to Switzerland with the car, but when his Garage owner father saw what his son had brought along from London, this was the end of the story.
The MG was advertised for sale in January 1982. This was when Anton for the first time saw the car, felt sorry for it and bought it.
Photo courtesy of Anton Piller.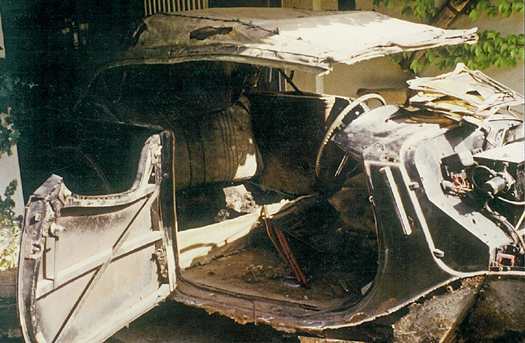 To view previous Pictures of the month, please click on the link below