Picture of the Month
January 2022
Here is this month's picture. We hope to update this feature with a fresh picture every month. Please email us your pictures to feature on this page. Ideally they should be of something special, a special location and your Y, an interesting close up shot of a lesser seen part of a Y that you think will be of help or interest to others, etc.
Please also send a couple of lines of text to go with the picture.

This was taken in the Schoodic section of Acadia National Park. That is the North Atlantic in the background. We live in the Maine village of Winter Harbor about one mile from the entrance to the park. Most nice afternoons my wife and I drive a one way loop road that circles this small but the most beautiful portion of the larger park. The Y/T (Y/T 4313) is the perfect vehicle to take visiting couples to see a portion of the Maine coastline.
Photo courtesy of Charles Wiggins.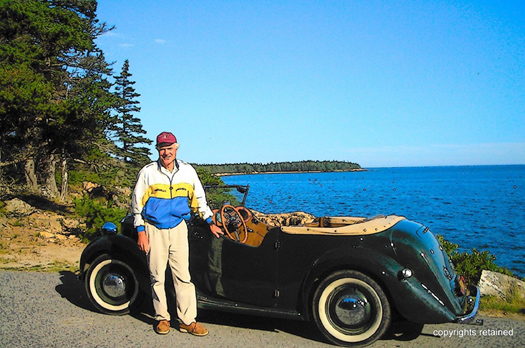 To view previous Pictures of the month, please click on the link below