Modern Petrol and Classic Cars - the Manchester XPAG Tests
Paul Ireland – Personal Profile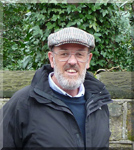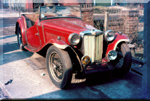 Paul was born in the early 1950's and bought his first car, a 1949 MG TC for £60 in 1967. With the help of his father, the body was removed and suspension, wheels, steering and brakes refurbished and rewired with a home-made loom. New wood in the sills and a brush coat of paint made the car roadworthy. With no money to rebuild the engine, Paul rattled and burned oil around Manchester University in his TC. In the early 1970's student cars were a rarity and owning a classic MG, no matter what condition, was a real status symbol.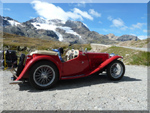 With a PhD in experimental Nuclear Physics, Paul is the black sheep of the family, both grandfathers, his father and two sons are proper engineers. However, this experience has allowed him to take a more academic approach to the problems he has running his TC on modern fuel and enabled him to gain a better understanding of the problems for the benefit of all.
After his chassis up restoration in 2003, Paul has shown his TC and used it for tours and longer trips, and for testing different fuel mixes.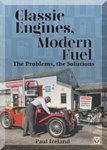 These articles soon will be published in a book. You can reserve your copy here.
A release date of February 2020 has now been set for the publication of the book which is titled "Classic Engines, Modern Fuel: The Problems, the Solutions". The original articles contained on this webpage were published over several months and contained some duplication. As a result most on the articles have been edited in one way or another to create a more consistent story in the book. The main changes are a separate chapter on cyclic variability, a much better chapter on choice of fuel and a simple DIY guide to rebuilding and tuning carburettor.