(99kb) A letter to Sir Miles Thomas detailing sales early orders for the MG Y.
MG YT Factory Production Records ~ recreated
(1.8mb)A PDF file by David Pelham (updated 10 October 2018).
The Complete Manchester XPAG Files
by Paul Ireland
Register your MG Y Type with us
Register on line or download a form to email or fax your registration to us
Fractions to Decimals to Millimetres
A table to convert fractions of an inch into decimals and millimeters
A document reproduced here by kind permission of the Chiltern Vehicle Preservation Group
Look up modern supplier part numbers for your MG Y Type Parts needs
MG Service Department Service Sheet Amendments
by Gene Gillam
by John Lawson. This is a very useful cross reference on many Y/YT and YB parts and lists other cars that had the same parts.
Guide for Users of Historic Vehicles
by FIVA
A full back catalogue of Newsletters scanned from Safety Fast, from the first in 1992, to date.
A miscellany of resources and articles to help you decide on how to buy and what to look for.
(2.7 MB).
(3.12mb)
(11.16mb)
(241kb) A PDF by Tony Vernall.
A PDF file by Neil Cairns - Version 9.0. (1.3mb)
(310kb) A PDF file with an introduction by Neil Cairns of guarantee plates, chassis numbers and engine numbers, where this information is known.
Post War M.G. Saloon cars 1947 - 1999
(4.5mb including colour pictures) by Neil Cairns.

Radiator cap mascots
and Hood Ornaments
How different people decorate the front of their car.
As always, consult your local laws governing where you live please.
Details on the luggage straps that were available as a period optional extra.
Stories from the Rear view mirror
Historical research on individual cars by their owners.
Details of models of the MG Y Type.
Historical Timeline of Y history events and contemporary world news.
by Neil Cairns
by Jeremy Havard.
Terry Ciantar's original tool kit
Photographs by Terry Ciantar.
24 October 2018
Today, please welcome Charles Collins with Y 5460 to Ys on Parade.
Webmaster

23 October 2018
A new Collectible has been added - a period picture and price guide for fitting an HMV Radiomobile to your MG Y.
Webmaster

15 October 2018
This month's Reprinted Article is the second of two articles in Classic Motoring magazine from March 2017 and features Chris Adams and YB 0517. Again this article is towards the bottom of what is now a very long page so look for the

sign.
Webmaster

12 October 2018
The International MG Y Type Register is pleased to make the following announcement on behalf of C&C Parts: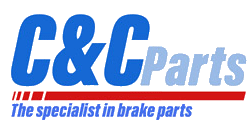 Weil, aged 67, started restoring brake parts for old timers 30 years ago and so laid down the foundation for C&C Parts we know today; the specialist in brake parts for classic cars, trucks, forklift trucks, excavators agricultural vehicles and much more.
Because in his family there was no one to succeed him, Weil decided to look for a suitable candidate to carry on the company. As a result, on 13 September 2018 Frans van der Linden, in cooperation with LIOF, has taken over C&C Parts. Frans is an expreienced enterpreneur with a technical background and a big love for cars.
This takeover guarantees the continuity and future of C&C Parts as an indepedent company. With Weil staying connected to C&C Parts as technical advisor, the company's unique knowledge will be preserved for its customers. Together with our loyal and professional employees we look at C&C Parts' future with confidence where we are there for our customers with the knowledge, professionality and service that you have become accustomed to from us, like we have always been.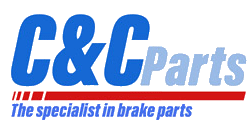 Webmaster

11 October 2018
The YT Factory Production Records ~ recreated have been updated for the latest information available. As always, these are available from the menu on the left hand side of this page.
Webmaster

10 October 2018
Today, please welcome Robert Wood with YT 4319 and Bill Kalafut as the new owner of YB 0973 to Ys on Parade.
Webmaster

6 October 2018
Six new photographs have been added to the page on the Buchanan chassised MG Y.
Webmaster

1 October 2018
October already!! Gordon Skoog (Canada) supplies this month's Picture of the Month.
Webmaster

Archive of previous News pages
Click on the hyperlinks below to see complete archive pages of the news from a previous month.